AMSTELVEEN-LINE MAKEOVER
Line 51 has been an institution in Amsterdam and Amstelveen since 1990. The express trams, however, tend to be overcrowded, outdated, don't travel frequently enough and are prone to failure. Traffic safety around the line is not of a very high standard either. Time for the Amstelveen-line makeover.

The current express-tram connection between Westwijk and Amsterdam Central Station will be converted into a safe, fast and reliable tram connection between Westwijk and Amsterdam Zuid station. Travellers will then be able to smoothly change to other public transport in an easy way. Tram line 5 benefits from the makeover of the Amstelveen line across the same section (between Zuid and Westwijk), for example with renewed tram stops.
The Amsterdam Transport Region is the commissioning principal. Metro en Tram of the city of Amsterdam is the supervisor of the implementation and VITAL is the main contractor. VITAL is a collaboration of the VolkerWessels companies Van Hattum en Blankevoort, VolkerRail and KWS. The project will be implemented between 2017 and 2021.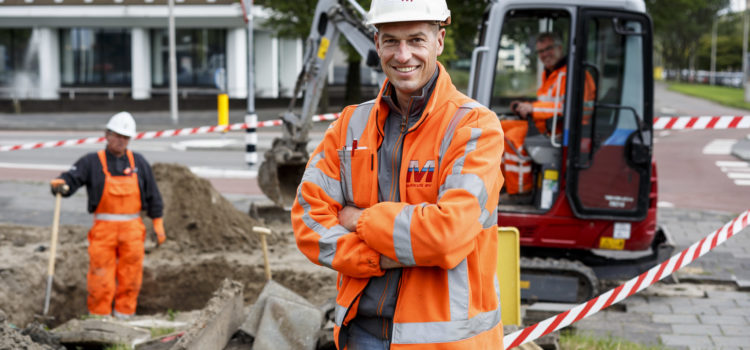 WHAT'S GOING TO HAPPEN?
The hybrid subway/express tram line 51 will be converted into a tram connection between Westwijk and Amsterdam Zuid station. Regular trams are less sensitive to failure. Any breakdowns can be easily dealt with as the trams are similar to the regular fleet of the GVB (municipal transport service).
There will be new trams with low-level entries and exits, which provide more safety and comfort for travellers.
Three junctions – Sportlaan, Zonnestein and Kronenburg – will have fly-overs to ensure a faster and safer traffic circulation.
A tram yard will be located in Legmeerpolder.
(Parts of) the rails, switches, overhead wires, technical systems will be renewed or will be subject to an overhaul to make them future proof for years to come.
Four stops will be cancelled and removed: Spinnerij, Gondel, Marne and Amstelveen Centrum. This will ensure a faster connection.
The stops at De Boelelaan/VU and A.J. Ernststraat will be joined to one single new stop at a new location and all other stops will be renewed and made suitable for the new fleet with low-level floors – which will also provide more safety and comfort to travellers.
WHAT'S THE SCHEDULE?
| | |
| --- | --- |
| 2017 – 2018 | Preliminary activities including the removal of greenery and shifting cables and pipes |
| 4th quarter 2018 – 1st quarter 2020 | Completion of the tram yard |
| 1st quarter 2019 – 1st quarter 2020 | Completion of the junction fly-overs |
| March 2019 | The operation of express tram 51 will be suspended, a temporary public-transport plan by bus will start |
| 14th July – 26th August 2019 | Summer-time suspension, 6 weeks no trams, also no tram 5 |
| 2nd quarter – 4th quarter 2020 | Buffer for any delayed building activities, test phase and start of the renewed Amstelveen line |
| 31st December 2020 | Final date for completion by VITAL |
| 1st quarter 2021 | Finalization of the project |
FURTHER INFORMATION?

Please check out www.amstelveenlijn.nl for further information about the Amstelveen line. Or sign up for the digital newsletter at info@amstelveenlijn.nl. You may also want to follow the project via Twitter: @Amstelveenlijn or via Facebook. Any questions? Please contact us on 020 – 470 4070 (24 hours per day/7 days a week) and by e-mail at info@amstelveenlijn.nl. Or visit us at Amstelveen InZicht! Staff of the project team is available every Wednesday.
Please note, project website and newsletter are in Dutch.
OPENINGS HOURS
| | |
| --- | --- |
| WEDNESDAY | 12.00 - 17.00 uur |
| THURSDAY | 12.00 - 17.00 uur |
| FRIDAY | 12.00 - 17.00 uur |
THE FIRST AND THIRD SATURDAY OF THE MONTH, FROM 12.00 UNTIL 17.00.
AGENDA
Amstelveen InZicht regularly organizes meetings, field trips and guided tours. The agenda will show you the latest updates and information. Note, the events are all Dutch spoken.
WILT U MEER WETEN?
Stadsplein 103,
1181 ZM Amstelveen

Garage Schouwburg*
(020) 540 48 98
*2 uur gratis met personal shopping card Stadshart